TNEA Rank List 2018: Anna University College Rank List 2018 is released by Tamil Nadu Engineer Admission (TNEA) official page. Download TNEA Rank Card 2018 for Overall and Category Wise through online mode. Candidates can check and download the TNEA rank list 2018 by entering their registered email ID and password on the official login page. The rank list of TNEA 2018 is prepared by official based on marks obtained by candidates in the core subjects. The TNEA Counseling 2018 will be conducts through TNEA Merit List 2018 or Rank List. The TNEA Rank Wise, the counseling will start from June last 2018 for all the rank listed candidates.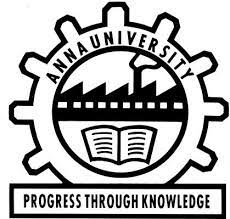 How to Prepare TNEA Rank List 2018?
The TNEA Rank List 2018 is prepared through marks obtained in physics, chemistry, and mathematics in the qualifying exam will be considered, but only after reducing to 200 (Physics + Chemistry =100, Mathematics =100).
The Mathematics will carry maximum weightage marks of 100, while Physics and Chemistry will be combined have weightage of 100.
TNEA Rank List prepared using some of the factors, there are
% of marks in Mathematics
% of marks in Physics
% of marks in the fourth optional subject
Date of birth of the candidate (the older candidate will get preference)
Assigned random number (higher the random number, the higher the priority)
Marks Normalization
For  Normalization of marks, there is various difficulty level under the State Board of Tamil Nadu and other Boards, the marks will be equated by using the normalization process. In this process, if the highest mark obtained candidates of Tamil Nadu Board is 100 marks (Chemistry), and by a student from another board is 90 marks, both the scores will be taken as equal to 100. If another candidate of the same board scores 60 in the Chemistry (highest mark is 90), it will be taken as 66.66 equivalent.
100*60/90 = 66.66
After normalizing the scores, the candidates will be put on a common merit list.
Steps to check TNEA Rank List 2018
Initially, visit the TNEA official portal.
Find and click the Rank List link.
Enter the following details,
Email ID
TNEA 2018 Password
Hit the submit button and now view the TNEA 2018 rank list.
After checking the TNEA Rank List 2018, candidates can download or take a print out for further rounds.
TNEA Counseling Starts from July 6th 2018 
TNEA Certification Verification on June 8th 2018
Class X Mark Sheet
HSC / Equivalent Mark Sheet*
Transfer Certificate*
Permanent Community Certificate Card for ST, SC, SCA, MBC & DNC, BC and BCM (either Permanent card or electronic form/digitally signed e-Certificate)
HSC Hall Ticket
Nativity Certificate only in electronic form/digitally signed e-Certificate
First Graduate Certificate and First Graduate Joint Declaration (only in electronic form/digitally signed e-Certificate
Srilankan Tamil Refugee certificate Special Reservation Form(s) with DD and Relevant Certificate(s)